Smoking Productions ASIA
Do you own a brand in the lifestyle or fashion sectors? Are you a web influencer? Are you a designer? Do you want to expand your presence in the Asian market?
We will connect you to the world!
After years of experience in P.R in all continents, I am now focused on some of the most promising emerging markets.
I offer assistance, support and services tailored to bring a real and concrete added -value to your business, supporting your internationalization and long -lasting development ( business development, marketing, b2b matchmaking, import export ,events, exhibitions, conferences, workshops)

Smoking Productions ASIA
Leggi la mia intervista su "
Addnine Thailand
"!
Hai un brand nei settori lifestyle o moda? sei una web influencer? Sei un designer e vuoi espandere la tua presenza soprattutto nel mercato asiatico? Ti connettiamo al mondo.
Dopo anni di esperienza nelle P.R in tutti i continenti, attualmente sono focalizzata su alcuni dei mercati emergenti più promettenti.
Offro assistenza, supporto e servizi su misura per portare un reale e concreto valore aggiunto al tuo business, sostenendo la tua internazionalizzazione e il tuo sviluppo a lungo termine (sviluppo commerciale, marketing, b2b, import export, eventi, fiere, conferenze, workshops ecc)
---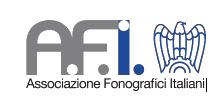 A.F.I. Associazione Fonografici Italiani
Since 2014 I have been National Advisor of A. F. I Associazione Fonografici Italiani , associated with Confindustria
historical association which since 1933 represents and protects the interests of audio and video producers, managing and distributing the related rights due to them by law, complying with the criteria set by the DPCM of the Ministry of Culture of 19.12.2012.
AFI is characterized by the centrality of its role in the protection and defense of Italian musical culture, in fact it defends its value and promotes its support at national and EU political institutions.
AFI works, both nationally and internationally, to increase the independent Italian music market and to ensure adequate protection against all forms of piracy.

A.F.I. Associazione Fonografici Italiani
Dal 2014 sono Consigliere nazionale di A. F. I Associazione Fonografici Italiani , associata Confindustria storica associazione che dal 1933 ad oggi rappresenta e tutela gli interessi dei produttori audio e video, gestendo e ripartendo i diritti connessi loro spettanti per legge
, ottemperando ai criteri fissati dal DPCM del Ministero dei Beni Culturali del 19.12.2012
AFI si caratterizza per la centralità del proprio ruolo a tutela e difesa della cultura musicale italiana, ne difende infatti il valore e ne promuove il sostegno presso le istituzioni politiche nazionali e comunitarie.
AFI opera, sia a livello nazionale che internazionale, per incrementare il mercato della musica italiana indipendente e per garantire un'adeguata protezione contro ogni forma di pirateria
---


TE.CU

Are you an architect? A design studio? Do you want your project to be promoted by Te.cu? Contact me!
I am a consultant working for the Arroyo Group and Sbarch Bargone Associates, which are headed by the talented architects Salvador Perez Arroyo and Federico Bargone.
In 2010, in Italy, we designed and implemented Te.Cu, a cultural program to accompany city management with the construction of public works that alternate between concerts, exhibitions, conferences, all featuring prominent guests from the world of politics and entertainment.
Te.cu, in communicating the processes of urban transformation, connects cities and works under construction to national and international cultural circuits thus shortening their start-up time.
A successful example of Te.Cu was realized in Verbania, Piedmont, Lake Maggiore Italy. The city was accompanied during the construction of the new theatre IL MAGGIORE, designed by the Arroyo Group, during the entire design phase.
Te.Cu received the necessary support and contributions from the Ministry of Cultural Heritage, and it was recognized as a valid tool to accompany the realization of this public work.

TE.CU
Sei un architetto? Uno studio di progettazione? Un designer? vuoi che il tuo progetto venga comunicato da Te.cu?
Contattami!
Sono consulente del Gruppo Arroyo e di Sbarch Bargone associati che fanno capo agli Architetti: Salvador Perez Arroyo e Federico Bargone.
Nel 2010, in Italia, abbiamo ideato e realizzato Te.Cu, un programma culturale di accompagnamento delle città alla costruzione di opere pubbliche che alterna concerti, mostre, conferenze con ospiti di spicco del mondo politico e dello spettacolo.
Te.cu nel comunicare i processi di trasformazione urbana, collega le città e le opere in costruzione ai circuiti culturali nazionali ed internazionali ed abbrevia i tempi delle start up
Un esempio ben riuscito di Te.Cu lo abbiamo realizzato a Verbania, Piemonte, Lago Maggiore.
La città è stata accompagnata durante tutta la fase di progettazione del nuovo Teatro IL MAGGIORE, progettato dal Gruppo Arroyo, e fino alla sua realizzazione .
Te.Cu ha ricevuto sostegno e contributi dal Ministero dei Beni Culturali, ed è stato riconosciuto come un valido strumento per accompagnare la realizzazione di questa opera pubblica.
---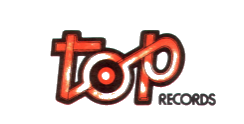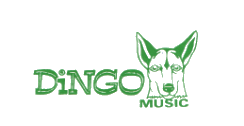 Are you an artist looking for a record company that can handle your project from the initial release date to promotion?
I represent Top Records and am on the board of the A.F.I. Association and I take care of your special projects.
Headquartered in Galleria del Corso, 4 in Milan-Italy, Top Records and Dingo Music are the recording and publishing group founded in 1976 by my father Guido Palma,
With the help of Massimo Luca, my partner in Smoking Productions, we have written songs and produced recordings for both Top Records & Dingo Music. We have discovered new talents, produced and directed many successful artists of the Italian and international music scene
In 1998, we won the Festival of San Remo's most coveted prize with the song "Senza te o con te" sung by Anna Lisa Minetti © by Dingo Music/Sony Music

Sei un artista alla ricerca di una casa discografica che possa gestire il tuo progetto dalla realizzazione alla promozione?
Rappresento la Top Records , faccio parte del consiglio di amministrazione dell'Associazione A.F.I. e mi occupo dei progetti speciali.
Con sede in Galleria del Corso, 4 a Milano, Top Records e Dingo Music sono il gruppo discografico ed editoriale fondato nel 1976 da mio padre Guido Palma,
Con l'aiuto di Massimo Luca, mio socio in Smoking Productions, abbiamo scritto e realizzato canzoni sia per la Top Records che per la Dingo Music. Abbiamo scoperto nuovi talenti, prodotto e diretto molti artisti di successo del panorama musicale italiano e internazionale
Nel 1998 abbiamo vinto il Festival di Sanremo con la canzone "Senza te o con te" cantata da Anna Lisa Minetti © by Dingo Music/Sony Music
---